Solomon Vrooman enlisted in the Lincoln Militia when war broke out in 1812 along with his brother, James, and fought in the battles of Stony Creek and Queenston Heights 13 Oct 1812 as well as Beaver Dams and Lundy's Lane.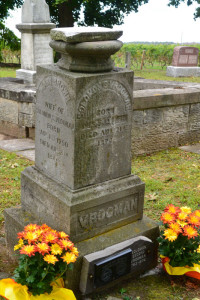 He had inherited 200 acres of crown land from his father Adam Vrooman in what is now Queenston. It was on his land at Vrooman's Point where a 24 pound cannon was manned by artillery members under the command of Lt. John Ball and Captain Samuel Hatt to fire on American troops crossing from Lewiston, New York.
He married Mary Brown on 19 March 1807 with whom he had 14 children.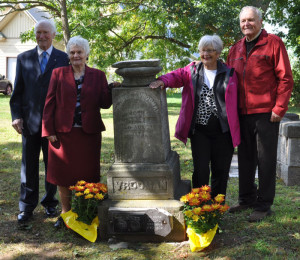 Veteran Summary
Solomon Vrooman
Colonel, Unknown
Place of Birth
Niagara, ON, CAN
Place of Death
Queenston, ON, CAN
Died on: 21 AUG 1874
Reason: Unknown
Location of Grave
Field Vrooman Brown Graveyard, 15284 Niagara River Parkway
Niagara-on-the-Lake, ON, CAN
Latitude: 43.20056N Longitude: -79.05611