This application is sponsored by the Town of Woodstock, New Brunswick and the Carleton County Historical Society.
John Francis Wentworth Winslow was the son of a prominent Loyalist, Judge Edward Winslow.  He was named after John Wentworth, the Governor of Nova Scotia, and his wife, Frances, who was also the mistress of the Duke of Kent, Queen Victoria's father.  As one of ten children of a large, but impoverished, prominent Loyalist family, Winslow sought a career in the British army, joining at the age of 16 on 14 December 1809.  Perhaps it was through family influence that he was commissioned as a Lieutenant, first in the Nova Scotia Fencibles, and he later transferred to the 41st Regiment of Foot that was stationed in the Canadas.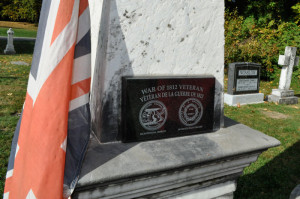 His career came to a crashing end on the evening of 30 March 1812.  The officers, who were in their mess at Fort George, Niagara on the Lake, had been "well served" with wine.  An argument broke out between Winslow and another officer, Lieutenant Edward Cartwright.  A brawl ensued.  The Commanding General, Major-General Isaac Brock, was appalled by this un-gentlemanly conduct and requested the resignations of both officers.  This was done.
Cartwright was able to bring sufficient influence to bear to permit his reinstatement in the Canadian Voltigeurs but not so for Winslow.  Determined to regain his honour, Winslow became a "gentleman Volunteer."  As such, he messed with the officers but served in the ranks.  His hope was that, by demonstrating his bravery and loyalty, his commission would be restored.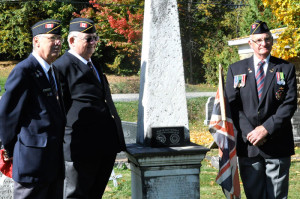 When the 104th (New Brunswick) Regiment of Foot reached the Niagara Frontier in the summer of 1813, he was attached to them.  Winslow did serve bravely during the ensuing campaigns and, as a result, regained his commission in 1819, some years after the end of the war.  He was placed on half pay as a Lieutenant in the 41st Regiment effective 25 December 1814.
He returned to civilian life in New Brunswick.  He was one of the seconds in the infamous duel between George Street and George Wetmore that occurred on 2 October 1821.  Wetmore was killed and all of the surviving participants fled to Maine as duelling was illegal.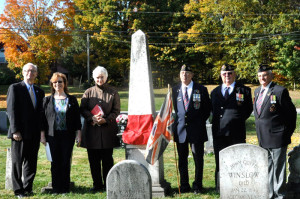 They later returned to New Brunswick and were acquitted of any wrong-doing.  Winslow tried farming on his land grant in the military settlement along the Upper St. John River but without success.  Finally, in 1833, he found secure employment as the High Sheriff of Carleton County when it was separated from York County.
Based in Woodstock, he exercised great influence throughout the county.  Unfortunately, he also had his political opponents who orchestrated his removal from office in 1856 but he was reinstated the next year.
Winslow died in Woodstock, New Brunswick on 14 October 1859.  He left a widow, Jane Caroline (Rainsford) whom he had married on 25 September 1823 and several children.
References
The Rise and Fall of Sheriff Winslow, a paper presented to the Carleton County Historical Society, accessed 3 September 2013.
Robert Henderson. Captains of the Canadian Fencibles in 1812, accessed 3 September 2013.
Veteran Summary
John Francis Wentworth Winslow
Lieutenant, 41st Regiment of Foot
Place of Birth
Kingsclear, NB, CAN
Place of Death
Woodstock, NB, CAN
Died on: 14 OCT 1859
Reason: Age
Location of Grave
Christ Church (Anglican), 1973 Route 165
Woodstock, NB, CAN
Latitude: 46.108986N Longitude: -67.569223