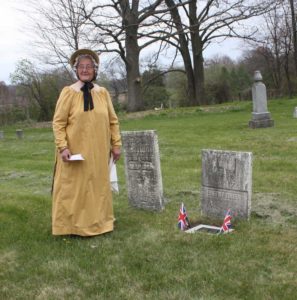 Seth Preffer was born the 9 July 1795, likely in Wainfleet Twp., Lincoln County, Upper Canada to Jacob Preffer and Elizabeth (Betsey) Parker, who had come into this Province in 1805.   The Preffers lived in the Sugarloaf area, west of Port Colborne  and were members of the Pelham  Black Creek Meeting.  Jacob was a blacksmith by trade.
By 1812 the family, consisting of Seth, his parents, three sisters and two brothers are living in Woodhouse Twp., Norfolk County, but by 1815, they had continued moving west and had joined the new Quaker Colony in Yarmouth Twp. , Elgin County, having been recruited by Jonathan Doan.  Seth's sister, Permelia, was the first person to die at Sparta on the 21 Oct 1816 at the age of 17 years, 3 mos.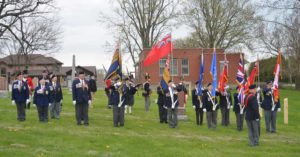 During the War of 1812, Seth served as a Private in Captain Rapelje's Company of the 1st Regiment Middlesex Militia.  His service is well-documented in the War of 1812 Upper Canada Returns, Nominal Rolls and Paylists, RG 9 1B7.
Seth followed his in his father's footsteps and became a blacksmith.  He married Jane Steele, daughter of John Steele and Sarah Doan, granddaughter of Jonathan Doan, c 1820.  Jane was born in Humberstone Twp.  Seth and Jane had six children:
Sarah Eliza (m David Hunter)
Lavinia
Jane Lucinda
Permelia
Jacob
John (m Sarah Bascom), and
Seth Steele.
Seth died the 23 Jan 1859 and was buried in Seminary Cemetery.  Jane lived to age of 70 years and died the 23 Aug 1872, being laid to rest beside Seth.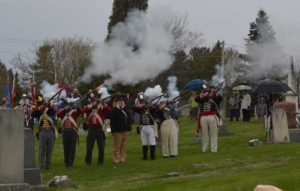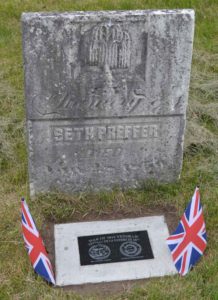 Veteran Summary
Seth Preffer
Private, Middlesex Militia
Place of Birth
Wainfleet Twp., Lincoln County, Upper Canada
Place of Death
Yarmouth Twp., Elgin County, Ontario, CAN
Died on: 23 JAN 1859
Reason:
Location of Grave
Seminary Cemetery, Centennial Road, just north of Sparta Line
Yarmouth Twp., Elgin County, ON, CAN
Latitude: 42.704075N Longitude: -81.148149