William Fiegehen was stationed with the British Garrison in Lower Canada and later on Drummond Island on Lake Huron, Upper Canada. He received a grant of land in appreciation for military service of the 200 acres on Lot 16 Conc 13, West Gwillimbury in 1837.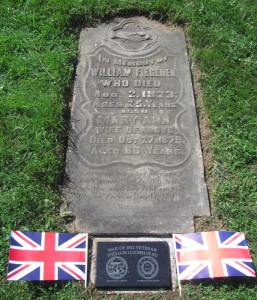 William was born 7 Dec 1798 in London, England, and his wife's name was Mary Ann née Caton. Their children were:
Sarah
Mary Ann
John George
William
Joseph
Mariah
Amelia
Isabella
James
Charles Henry
Thomas
Martha Ellen
Hannah Sophia
Jane Elizabeth
William died 2 Aug 1873 and Mary Ann died 27 Oct  1879. They are both buried at St. Paul's Anglican Church Cemetery at Coulson's Hill West Gwillimbury.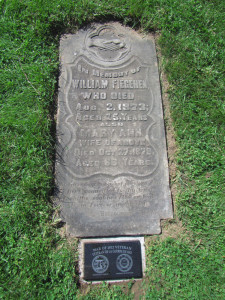 As an Officer, as he received a grant of 200 acres in West Gwillimbury but do not know what rank.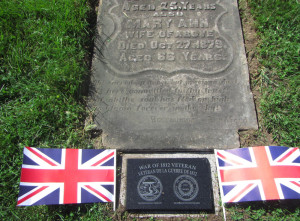 Veteran Summary
William Feigehen
Officer (unknown rank), 100th (H.R.H. The Prince Regent's, County of Dublin) Regiment of Foot
Place of Birth
London, Unknown, England
Place of Death
Toronto, ON, CAN
Died on: 02 AUG 1873
Reason: Unknown
Location of Grave
St. Paul's Cemetery, Coulson's Hill
West Gwillimbury, ON, CAN
Latitude: 44.163465N Longitude: -79.78654