Research compiled by the Heritage Arts Legacy of Fort Erie
Zachariah Teal was born 6 Feb 1790 in Claverack, Churchtown, New York, USA.  He was one of five children of Lorenz Heinrich Tiel (1765-1813) and Anna Barbara Kuhn (1771-1859).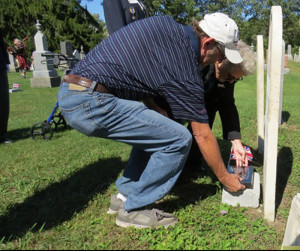 The Teal family followed many other German families immigrating to Canada after the Revolutionary War; settling in Bertie Twp, Welland, Upper Canada by December, 1805.  They came due to changing economic and political conditions in America, and continued loyalty to England for their family's passage to America — Lorenz' grandfather, Ananias Tiel immigrated to America in June, 1709 from Wiesbaden, Erbenheim, Germany during the Great Palatine Migration under the English reign of Queen Anne.
Zachariah married Anna C Bowen (1796-1874) in Bertie Twp and together they had 12 children:
John
Charity
Elizabeth
Henry
Jacob
Barbara
Sarah Ann
Mary Jane
Louisa Catherine
Almira
William M
Deliah
Many of their descendants continue to live in the area to this day.
When the War of 1812 broke out, Zachariah's father, Lorenz and his uncle, Zachariah joined the 3rd Regiment Lincoln Militia.  Both of these men contracted an illness during the war and died in January 1813.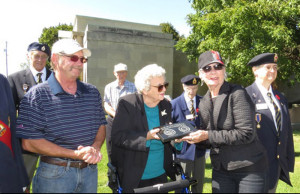 Zachariah Teal is listed as a Private on the Dec 25, 1812 to Dec 29, 1812 Muster Role for the 3rd Regiment of the Lincoln Militia under Capt William Powell; serving with his brother, Henry.  Zachariah is sometimes listed as "Reece Teal" on the muster lists, presumably to distinguish him from his uncle.  After the death of their father and uncle, both men left the war effort.  In 1814 Zachariah and Henry are once again found on muster lists, this time under Captain Jonathan Warren.  In the summer of 1814, Zachariah is listed on the Chippewa Muster Roll as having been paid for nine months active service during the war.
On Jan 23, 1822 Zachariah purchased 200 acres of land in Lot 1 Concs 10 & 11 from the Niagara River, Bertie Twp. for $2000 from John Silverthorn.  On this land he built a log cabin that became a treatment facility for those wounded during the Fenian Raid of 1866.  The cabin was donated to the Bertie Historical Society in 1976 and was moved across the field to its present location where it was renovated and now stands as a museum at the site of the Ridgeway Battlefield.
Over the next 30 years Zachariah purchased over 500 acres of land in Bertie Township, which he later willed to his family.  On Apr 3, 1865 he deeded 1/2 acre of land to the Trustees of the Methodist Episcopal Church in Canada for a burying ground, which became the Zion Cemetery.
Zachariah passed away Jul 14, 1865 in Bertie Twp, followed by his wife, Anna, Feb 17, 1874.  They are both buried at Zion Cemetery in Ridgeway, Ontario.
Veteran Summary
Zacharia Teal
Private, 3rd Regiment Lincoln Militia
Place of Birth
Claverack, Churchtown, NY, USA
Place of Death
Bertie Twp., Welland County, ON, CAN
Died on: 14 JUL 1865
Reason: Unknown
Location of Grave
Zion Cemetery, Hwy 3
Ridgeway, ON, CAN
Latitude: 42.904019N Longitude: -79.038822