Born March 1775 in Sussex, New Jersey, USA.
One of 11 children of Jacob Beam (Boehme) and Anna Catherine Boughner; their other children were:
Lewis
Alice
Catherine
Peter
Jacob Jr.
Susannah
Margaret
Christina
Anna
Sarah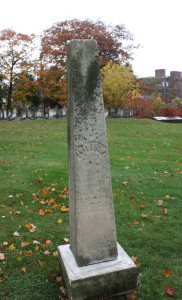 Jacob was a United Empire Loyalist who also founded the town of Beamsville. He was born Nov 29 1728 in Zinibrucher, Palatinate, Rhine, Germany and immigrated to America. A farmer in Sussex Co., NJ during the American Revolution, he was arrested and jailed for aiding in the escape of some British troops. He was forced to pay £500 and forfeit all his land. He afterward moved to Mansfield, NJ where he came under the influence of baptist preaching.
In 1788 he lead a group of baptist immigrants to the Niagara Peninsula and was granted 400 acres near 30 Mile Creek in Clinton Twp (where he settled) and 500 acres in Grimsby Twp. He donated the land the Baptist Church, school, and cemetery in Beamsville.
Married Deborah Bell May 19 1804 in Ontario, Upper Canada.
Had at least one son, Henry.
Enlisted in 1st Flank Company 3rd Regiment Lincoln Militia:
Sep 25, 1812-Oct 24, 1812
Oct 25, 1812-Nov 24, 1812
Nov 25, 1812-Dec 24, 1812
Dec 25, 1812-Mar 24, 1813
Died Dec 9 1857 in Clinton, Lincoln, Ontario, Canada.
Buried at Beamsville First Baptist Church.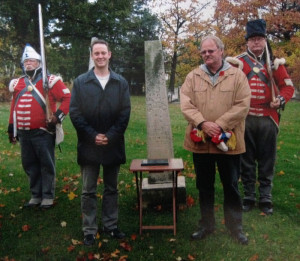 Veteran Summary
John Beam
Private, 1st Flank Company 3rd Regiment Lincoln Militia
Place of Birth
Sussex, NJ, USA
Place of Death
Clinton, Lincoln, ON, CAN
Died on: 09 DEC 1857
Reason: Unknown
Location of Grave
Beamsville First Baptist Church, 4264 Mountain St
Lincoln, ON, CAN
Latitude: 43.164371N Longitude: -79.476306