Very little is available about Walter Story. He was 29 at the beginning of the War of 1812. Born in Ireland about 1783, he moved to Pennsylvania in 1800 and then to Upper Canada in 1809 with his extended family, settling in the Talbot Settlement on Lake Erie. He farmed and remained single. He died the 12th of February, 1831, and was buried in St. Peter's Cemetery, Dunwich Township.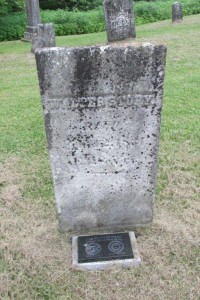 During the War of 1812 Walter served under:  Captain Leslie Patterson (his uncle) 1812-4; Captain David Secord 1812; and Captain Gilman Willson 1814. He was entitled to Land Claim Certificate Unit — Flank Company 1st Regiment Middlesex Militia, Vol 24, File 81, pages 381-382.
It is documented that Walter saw action as a member of the militia when it was called out to repel a raid on the 20th of May, 1814.  Because the Talbot Settlement was raided six times between November 1813 and November 1814, Walter was probably called out often.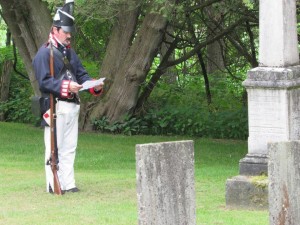 It is also documented that he and his mother, Mary (Patterson) Storey, were victims of the Indians and American Raid on Port Talbot on August 16th, 1814. He was recorded as living at the northwest end and southwest half of Lot 11 Conc 10, Dunwich Township. His mother was a "widow" and "elderly", living on part of Lot 11 Conc 10, Dunwich. After this August raid, led by Captain Walker, Walter and his mother claimed the loss of an ox, bed clothing, men's clothing, shirts, new linen, women's clothing, and household furniture.
The lot on which Walter and his mother lived was granted to Mary Story in 1808. Sometime after the War of 1812 she donated ten acres of her land for a church and burial ground.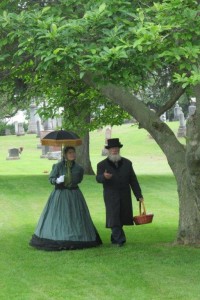 In the autumn of 1827 the Port Talbot community came together to frame, shingle, and furnish St. Peter's Anglican Church. Colonel Patterson, her brother, went by boat to Buffalo to purchase the glass for the windows as well as the lead and oil for the paint and the putty.
The extended Patterson family (the Pearces, Storeys and Backuses) each pledged £70 to the project. The church contains a window representing Christ knocking at the door, with the inscription:
"In Memory of Mary Storey, grandparent, donor of St Peter's glebe lands, and Stephen and Ann Backus, father and mother, who with two or three other families erected St Peter's Church in 1827."
Many members of the extended family are buried there.
Little else is known about Walter Story, but information on the Talbot Settlement on Lake Erie during the War of 1812, see the following Veterans elsewhere on this site and linked here:
Veteran Summary
Walter Storey (Story)
Private, Flank Company 1st Regiment Middlesex Militia
Place of Birth
Aghalurcher, Fermanagh County, Unknown, Ireland
Place of Death
Tyrconnell, ON, CAN
Died on: 12 FEB 1831
Reason: Likely Old Age
Location of Grave
St. Peter's Anglican Church Cemetery, Lakeview Line
Wallacetown, ON, CAN
Latitude: 42.606754N Longitude: -81.439883