Henry Merritt, born c 1794 in Stanton Parish, Wiltshire, England joined the 98th Regiment of Foot on 30 January 1812 in Newbury, Birkshire, England.  He came to North America with his regiment for the War of 1812, arriving in 1814. He may have been part of the very successful British invasion of the Penobscot River as far as Bangor, Maine in 1814, by 700 British in selected companies from several regiments including the 98th Regiment.  However, the Muster Rolls and Pay Lists reviewed by Yelland do not show Merritt between 1814-15.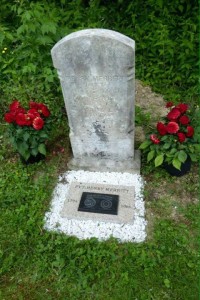 He was stationed at Halifax, Nova Scotia, from January to September 1816 as part of 3rd Company of the 98th, and at Charlottetown, Prince Edward Island from then until September 1817.  Then he went with his regiment to Saint John, New Brunswick where he was discharged and given land on 24 July 1818. His total service was 6 years and 236 days in the 98th Regiment.
In short, Pvt. Henry Merritt was a member of the 98th Regiment from 30 January 1812 until 24 July 1818.  His regiment came to North America for the War of 1812.  Part of his regiment fought in battles along the Penobscot River in Maine in 1814 but the participation of  Pvt. Henry Merritt in those battles has yet to be documented.
Sources
WO 25/548 Description Book, 98th Regiment, 1813-1818.
George F.G. Stanley, War of 1812 – Land Operations, pp. 369-375.
WO 12/9730, 31, and 32, Muster Rolls and Pay Lists, 1816-1818.
see also, Attestation Register, 98th Reg't, microfilm B5508, vol. 549, p. 5, Library and Archives Canada.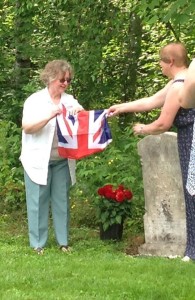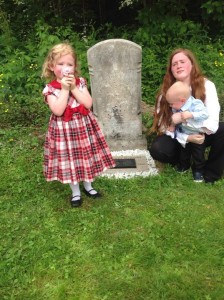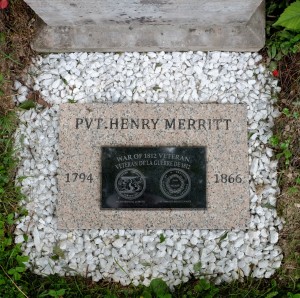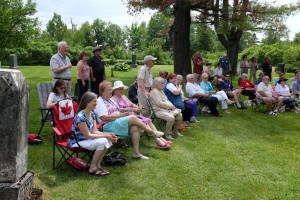 Veteran Summary
Henry Merritt
Private, 98th Regiment of Foot
Place of Birth
Stanton, Wiltshire, England
Place of Death
Grand Falls, NB, CAN
Died on: 07 OCT 1866
Reason: Old Age
Location of Grave
Union Cemetery, Manse Street and Victoria Street
Grand Falls, NB, CAN
Latitude: 47.05N Longitude: 67.733333