Research compiled by the Heritage Arts Legacy of Fort Erie
Jacob Everett was born in 1782, the son of Martin Everett and his wife, Elizabeth, who arrived at Newark (Niagara-on-the-Lake) in 1781.  Martin and Elizabeth settled in Willoughby Twp, Lincoln County and this is likely where Jacob was born.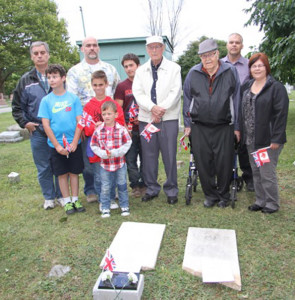 He married Susannah Burwell, the daughter of Lieutenant Colonel Adam Burwell of the Middlesex Militia and his wife Sarah Vail in 1804.  Jacob was a Lutheran and his origins have been traced back to Germany by DNA.
In November 1804, he purchased Lot 13, Willoughby Twp. where he and Susannah farmed and raised their six children:
Sarah
Susannah
Martin
Elizabeth
Jacob B
John B
The Burwells were Quakers and their earliest origins have been traced in Essex, England as proven by  DNA.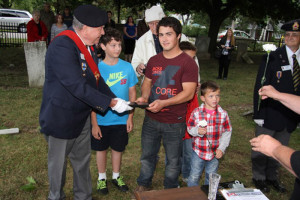 During the War of 1812-14, Jacob served the 3rd Regiment of the Lincoln Militia commanded by Captain Henry Buchner, as a Private.  His name is found on a roster and payroll list for the period of 26 December 1813 to 14 January 1814 for the area of Fort Erie Rapids to Chippewa.   Other information about his service is documented within the National Archives digitized War of 1812 Upper Canada Returns, Nominal Rolls and Paylists  RG 91B7 Mikan 183676.
Jacob died 9 January 1845 at the age of 63 years and was buried in McAffee Cemetery in Plot No. 88.  His wife, Susannah (Burwell) died 10 July 1860 and was buried beside him in Plot No. 87.
Veteran Summary
Jacob Everett
Private, 3rd Regiment Lincoln Militia
Place of Birth
Upper Canada, ON, CAN
Place of Death
Bertie Twp., Lincoln County, Upper Canada, ON, CAN
Died on: 09 JAN 1845
Reason: Unknown
Location of Grave
McAffee Cemetery, Thompson Road
Fort Erie, ON, CAN
Latitude: 42.946908N Longitude: -78.945006