Research compiled by the Heritage Arts Legacy of Fort Erie
William Bowen was a Veteran of the War of 1812, serving as a Private with the 3rd Regiment Lincoln Militia in Captain John Hardy's Company.  He was born in 1774 in Fort Hunter, N.Y., son of Cornelius and Rebecca Bowen.  In 1784 he came to Bertie Township, with the wave of Loyalists who came to Upper Canada, with his parents, two brothers John and Henry, and a sister Gertrude (aka Catharine).  Three more brothers and a sister were born in  Bertie Township:
Daniel
Cornelius
James
Christeen
William Bowen married Elizabeth Brown, who was also born in the USA, on February 23, 1801, at St. Mark's Church, Niagara-on-the-Lake and they had 9 children:
Edward
Henry
William
Robert
Walter
Nelson
Mary
Hannah
Barbara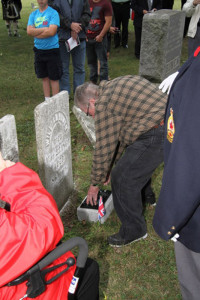 As the son of Loyalist Cornelius Bowen, who fought with Butler's Rangers, he received 200 acres from the Crown. He was a farmer and in the 1851 Bertie Census his religion was given as Methodist but in the 1861 Census it was given as "no religion."
Bowen Road between Stevensville and Fort Erie ran alongside the farms of 3 Bowen brothers, William, Henry and Robert, and was named after the Bowen family.
William died on or about March 22, 1860 at the age of 86 and is buried in McAffee Cemetery in Fort Erie, Ontario.  His last will and testament was probated on the 14th of April 1860.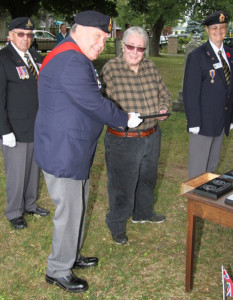 His military service is documented within the National Archives digitized War of 1812 Upper Canada Returns, Nominal Rolls and Paylists  RG 91B7 Mikan 183676.
Report to: Captain John Hardy
Veteran Summary
William Bowen
Private, 3rd Regiment Lincoln Militia
Place of Birth
Fort Hunter, NY, British North America
Place of Death
Bertie Twp., Welland Co., ON, CAN
Died on: 22 MAR 1860
Reason: Unknown
Location of Grave
McAffee Cemetery, Thompson Road
Fort Erie, ON, CAN
Latitude: 42.946908N Longitude: -78.945006