Research compiled by the Heritage Arts Legacy of Fort Erie
Christian Plato was born in 1793 in Bertie Twp., Lincoln Co., the son of Peter James Plato, UE and his wife Gertrude Catherine Bowen and grandson of Christian Plato, UE and Cornelius Bowen, U.E.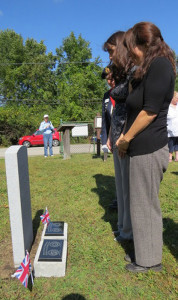 During the War of 1812-14, Christian served as a Private in Captain William Powell's, 3rd Regiment Lincoln Militia.  His military service is documented within the National Archives digitized War of 1812 Upper Canada Returns, Nominal Rolls and Paylists – RG 91B7 Mikan 183676.   Further proof of his service is found in Wilfred Lauber's book, Index of Land Claims Certificates of Upper Canada Militiamen who Served in the War of 1812-14 (pub. Toronto:  1995) on pages 225 -227, file #69 in the Archives Canada collections.
On March 10, 1823 he married Mary Benner, the daughter of Jacob Benner and they had eleven children:
Peter James (m Susan Carter, Eve Benner)
Jacob (m Mary Jansen)
Robert
Cornelius
John
Elizabeth Ann (m Richard Baker)
Sarah Ann (Elizabeth Ann and Sarah Ann were twins)
Sophia Caroline (m Philip Benner)
Susan Catherin
Christiana
Alexander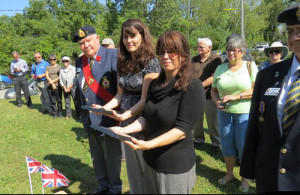 They were members of St. Paul's Anglican Church when they married and baptized all their children there.
Christian died in 1857; Mary in 1876.  Both were laid to rest in the Plato Family Cemetery, Fort Erie, Ontario.
Veteran Summary
Christian Plato
Private, 3rd Regiment Lincoln Militia
Place of Birth
Bertie Twp., Lincoln County, ON, CAN
Place of Death
Bertie Township, Welland County, ON, CAN
Died on: 01 JAN 1857
Reason: Unknown
Location of Grave
Plato Cemetery, Bertie St
Fort Erie, ON, CAN
Latitude: 42.912176N Longitude: -78.956034