Research compiled by the Heritage Arts Legacy of Fort Erie
There is limited information available about Jehoiakim Jansen.  It is thought he was born c 1774 in New York Province, Thirteen Colonies, the son of Coenraad Jansen and his wife Mary.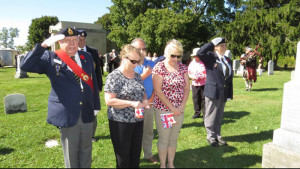 Coenraad was a Private in Butler's Rangers and received Lots 1 & 2, Conc 8, comprising 200 acres.  In 1798, Coenraad received an addition 250 acres as family lands.  Coenraad died in 1804 and left land to his son, Jehoiakim and to his grandson and namesake, Conrad.
Jehoiakim married and had at least four sons:
Conrad
Peter
John J.
Jacob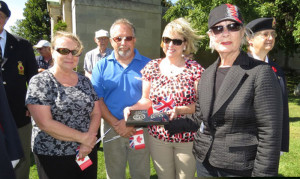 According to the 1828 Census for Bertie Twp., there are also four daughters under the age of 16 in the household.
During the War of 1812 -14, Jehoiakim's name is found as he serves as a Private in the 3rd Regiment Lincoln Militia.  In 1814 he is on Captain William Powell's Muster Roll and Paylist. His military service is documented within the National Archives digitized War of 1812 Upper Canada Returns, Nominal Rolls and Paylists –  RG 91B7 Mikan 183676, Reel T-10386.
Jehoiakim Jansen died after 1832.  He was buried in Zion Cemetery, just west of the farm where he lived his life in Canada.  His eldest son, Conrad lies just north of his grave.  His property was divided up among his sons Jacob and John Jansen.
Family LInks: Father of Conrad Jansen
Veteran Summary
Jehoiakim Jansen
Private, 3rd Regiment Lincoln Militia
Place of Birth
Unknown, NY, USA
Place of Death
Bertie Township, Lincoln County, ON, CAN
Died on: 01 JAN 1832
Reason: Unknown. (Month and Day are not known).
Location of Grave
Zion Cemetery, Garrison Road (Hwy #3)
Fort Erie (Ridgeway), ON, CAN
Latitude: 42.904109N Longitude: -79.038806