Research compiled by the Heritage Arts Legacy of Fort Erie
Augustus House was born March 1, 1774 in the Mowhawk  Valley, New York Province, the son of John House UE and his wife, Christina Anger who was the daughter of UE Loyalist Frederick George Anger.  Both John House and Frederick George Anger served in Butler's Rangers during the American Revolution, settling in Lincoln County after the War.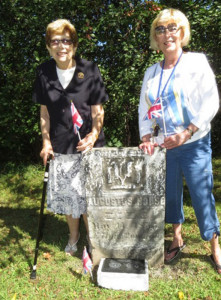 Augustus married a lady named Sarah in 1805, which was also the year he received Lord Dorchester's Bounty of 200 acres as the son of a Loyalist.
Augustus and Sarah had at least four children, but it is thought they may have had up to five more daughters who are unnamed at this point in time.  Their known children were:
John House b 1806
Hannah b 1810
George Frederick b 1812
Christiana b 1820
They lived in Willoughby and Augustus was a farmer.
During the War of 1812-14, Augustus House served as a Private in the 2nd Regiment Lincoln Militia under Captain Robert Campbell.  His military service is documented in the digitized record held in the National Archives, in the War of 1812 Upper Canada Nominal Returns, Muster  Rolls and Paylists, RG9 1B7, Reel T-10386.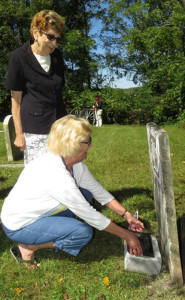 Augustus died on the 11th of  May 1855 in Willoughby Twp., and was buried in the Little Cemetery Around the Cemetery from St. John's Anglican Church which was renamed the Coloured Cemetery in the  1980s.  There is no record of Sarah's death.
Veteran Summary
Augustus House
Private, 2nd Regiment Lincoln Militia
Place of Birth
Unknown, Unknown, USA
Place of Death
Willoughby Township, Welland County, ON, CAN
Died on: 11 MAY 1855
Reason: Unknown
Location of Grave
Coloured Cemetery/Little Cemetery (around the Corner from St. John's Anglican Church), Curtis Road
Fort Erie (Ridgemount), ON, CAN
Latitude: 42.938066N Longitude: -79.003029