Research compiled by the Heritage Arts Legacy of Fort Erie
Joseph Danner was born in the US in 1774.  He emigrated to Canada in 1807.   His wife was Rebecca Blackmore, born in 1800 in the US.  They had at least five children:
Jacob
Eliza Alice
Samuel
Susan
Anne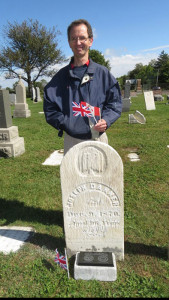 On July 8, 1811  "Joseph Taner" of the Township of Bertie, Niagara District has this day come before me, and taken the "Oath of Allegiance according to Law" in front of W Allan, JP.
Joseph served as a Private in the 3rd Regiment Lincoln Militia commanded by Captain John Hardy during the War of 1812-1814.  Sometimes his name is spelled Tanner.  His military service is documented within the National Archives digitized War of 1812 Upper Canada Returns, Nominal Rolls and Paylists  RG 91B7 Mikan 183676.
In May 1816 Joseph purchased a property from Uriah Strickler in the Black Creek area of Willoughby Twp. which today is now known as the Danner House Bed and Breakfast.  Joseph and Rebecca were members of the Society of Friends and were actively involved in the Quaker community in that area.  In fact, in 1824 Joseph contributed to the construction of a school house and meeting house between Black Creek and Chippawa on what was the Gonder property.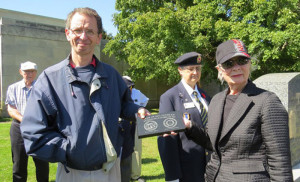 He sold the Willoughby property in the 1830s and in 1854 he purchased Part Lot 23, Conc 3 Lake Erie, which property is owned by his descendant Jeff Trider.
Joseph died at 96 years 12 days of age on December 9, 1870 and was buried in Zion Cemetery, Fort Erie (Ridgeway).  His last will and testament was probated February 9, 1871.  Rebecca died August 8, 1883 and she buried alongside Joseph at Zions.
Veteran Summary
Joseph Danner
Private, 3rd Regiment Lincoln Militia
Place of Birth
Unknown, Unknown, USA
Place of Death
Bertie Township, Welland County, ON, CAN
Died on: 09 DEC 1870
Reason: Unknown
Location of Grave
Zion Cemetery, Garrison Road (Hwy #3)
Fort Erie (Ridgeway), ON, CAN
Latitude: 42.904109N Longitude: -79.038687