Research compiled by the Heritage Arts Legacy of Fort Erie
Phillip Benner was born in 1782 and was baptized June 6, 1783 at St. Paul's Lutheran Church, Red Hook, Dutchess County, New York.  He was the son of Jacob Benner, Sr. and Susannah Pinck.  In June 1798 he came to Canada with his parents.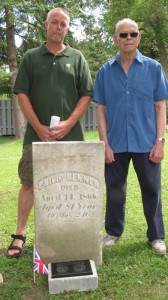 In 1802 he married Elizabeth Winger, who was born in 1785 in the US.  They had ten children who are recorded with their spouses:
Mary 1803 (m Christian Plato)
Elizabeth 1808 (m Peter Anger)
Henry 1809 (m Almyra Stevens)
Jacob B. 1810 (m Sophia Caroline Carter)
Catharine 1813 (m John Creagor)
Phillip 1815 (m Sarah Anger)
John 1818 (m Sally Ann Anger)
Christina 1823
George (d young)
Abigail 1826 (m William Goulding)
During the War of 1812-1814, Phillip served as a Private in Captain John Warren's Company 1st Flank Company 3rd Regiment Lincoln Militia.  His military service is documented within the National Archives digitized War of 1812 Upper Canada Returns, Nominal Rolls and Paylists  RG 91B7 Mikan 183676.
Phillip was listed in census as a farmer, but it also thought he was a blacksmith as well.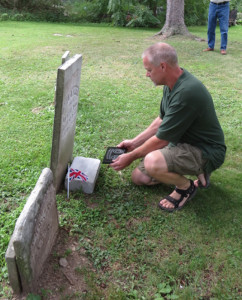 Elizabeth died November 16, 1863.  Phillip died April 14, 1866 at the age of 81 years, 10 months and 2 days.  He was laid to rest beside Elizabeth and with his parents and brother, Jacob, in the Benner Family Cemetery on Lot 24, Concession 2 Bertie Twp.
Family Link: Brother to Jacob Benner
Veteran Summary
Phillip Benner
Private, 3rd Regiment Lincoln Militia
Place of Birth
Red Hook, Dutchess County, NY, USA
Place of Death
Bertie Township, Welland County, ON, CAN
Died on: 14 APR 1866
Reason: Unknown
Location of Grave
Benner Family Cemetery, Unknown
Fort Erie (Ridgeway), ON, CAN
Latitude: 42.893613N Longitude: -79.056733