John Greenizan was born in the canton of Berne, Switzerland in 1780. As a young man he chose a military career serving as a mercenary in Napoleon's army. After his capture by the British Greenizan joined DeWattville's Regiment, a unit of Swiss mercenaries that fought for the British in Egypt and Spain.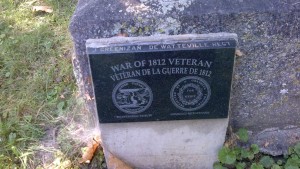 In the spring of 1813 DeWattville's Regiment sailed for Canada arriving 4 June in Quebec. While the Regiment was stationed at Kingston John Greenizan met and married Rebecca Collard, the daughter of an exhorter in the Methodist Episcopal church.
After participating in the capture of Oswego in May 1814 DeWattville's Regiment was sent to Niagara to take part in the bloody siege of Fort Erie. It was during this conflict that John Greenizan was captured by the Americans; he was later paroled and returned to Kingston when both armies retired to winter quarters.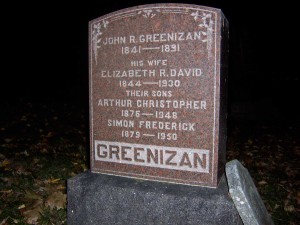 In 1818 John and  Rebecca Greenizan settled on a lot west of Gananoque in Leeds County where they spent the remainder of their lives. John Greenizan d 8 April 1875 in his 96th year survived by his wife and son Christopher.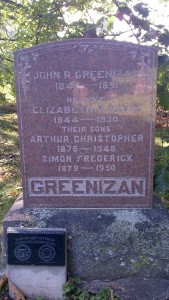 Veteran Summary
John Greenizan
Private, DeWatteville's Regiment
Place of Birth
Unknown, Canton of Berne, CHE
Place of Death
Ganonoque, ON, CAN
Died on: 08 APR 1875
Reason: Unknown
Location of Grave
Willowbank Cemetery, 4714 County Road 2
Township of Leeds and Thousand Islands, ON, CAN
Latitude: 44.325N Longitude: -76.21778