Isaac Osborn was born in the United States in 1784.  He emigrated to Canada, married Susannah Houser circa 1810 and resided in the Township of Grimsby in Lincoln County.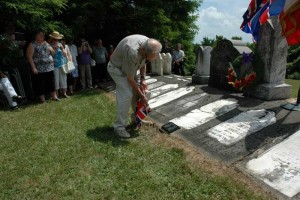 They had nine children:
Jane (1813)
Andrew (1817)
Margaret (1819)
John (1825)
Elizabeth (1826)
William (1828)
Jacob (1830)
Anne (1834)
Catherine (1837)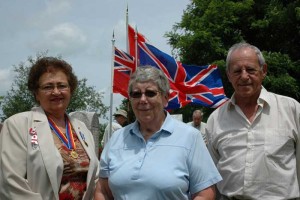 Isaac served as a Private in the 2nd Flank Company, 4th Regiment Lincoln Militia commanded by Captain Jonathan Moore. As a result of this service he was granted 100 acres (W 1/2 Lot 31, Conc 10) in Erin Township in the County of York in the Home District.  He fulfilled his obligations of settlement and was given clear title in 1826.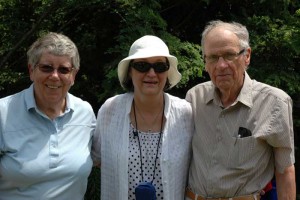 In 1838, Isaac sold that land and moved to Oxford County where he purchased 100 acres (E 1/2 Lot 22, Conc 10) in East Zorra Township and continued to farm there until his death in 1857.
Isaac and his wife Susannah are both buried in Vandecar Cemetery (E 1/2 Lot 15, Conc 10) in East Zorra Township.  As shown on a Cemetery tablet:
"Dedicated to the Memory of the Pioneers of East Zorra Township who were laid to rest in Vandecar Cemetery 1962"
The applicant, Elizabeth Shumovich née Osborn, resides in Whitby and is Isaac's 2nd gr-granddaughter.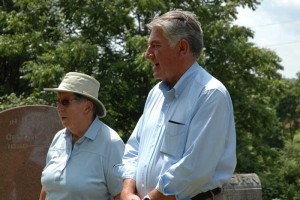 Isaac Osborn, Newspaper Article
Veteran Summary
Isaac Osborn (Osburn)
Private, 4th Regiment Lincoln Militia
Place of Birth
Unknown, Unknown, USA
Place of Death
East Zorra Township, Oxford County, ON, CAN
Died on: 18 MAR 1857
Reason: Likely Old Age
Location of Grave
Vandecar Cemetary, 515887 11th Line
East Zorra Township, ON, CAN
Latitude: 43.200929N Longitude: -80.8145156