Nathaniel Beach was born c 1791 in Claverack, Churchtown, New York, USA.  His father, Michael Beach was born Mar 28, 1764 in Burslem, Staffordshire, England.  He immigrated to America by 1784; settling in Claverack, Churchtown, New York.  Nathan's mother, Elizabeth Huffman, was born c 1767 in Churchtown, New York, USA to Nicholas Huffman (United Empire Loyalist) and Abigail Hoffman.  Michael and Elizabeth were married c 1784 and had five children:
Jacob
Michael
John N
Nathaniel
Catherine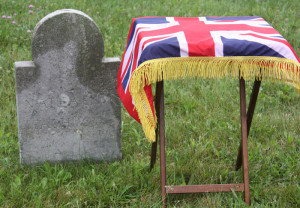 By 1796 Michael had moved his family to Upper Canada as he received a land grant Jul 9 1796, for 200 acres of land in Lot 8 Conc 1, Humberstone Twp, Welland, Upper Canada as part of Gov. Simcoe's land proclamation, which stated that that any who would become a settler in Upper Canada and who swore an oath of allegiance to the Crown and showed themselves ready and willing to develop a farm, could obtain a two hundred acre lot of land.
Nathan married Elizabeth Huffman Apr 10, 1805 in Humberstone, Upper Canada and together they had six children:
Elizabeth
John J
William Ellis
Robert Nelson
Michael
Nathan
Elizabeth Huffman was born Jan 12, 1792 in Nassau, Niagara, Upper Canada to Michael Huffman and Elizabeth Nancy Racier, both of United Empire Loyalist descent.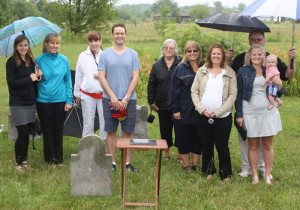 Nathan and his brothers were among the first recruits from the Sugarloaf Settlement and attended training exercises in Chippawa as instructed by Sir Isaac Brock.  During the War of 1812 Nathan served with his brothers, Michael and John, in the 1st Flank Company 3rd Regiment Lincoln Militia.  From September 25, 1812 to December 24, 1812 Nathan is listed on Muster Rolls as Private under Major H Warren and Lieutenant William Powell.  From December 25, 1812 to March 24, 1813 Nathan is listed on Muster Rolls as Private under Captain William Powell.  Then there is a break before Nathan rejoins the war in February 1814 as he is again listed on Muster Rolls as Private under Captain William Powell from February 24, 1814 to August 24, 1814. In 1820 Nathan is listed on a land claim for 6 months of verified service during the war (Jun 26-Dec 26 1812).
Following the 1837 Upper Canada Rebellion, Nathan was tried for neglecting duties of a Militia Draft Dec 12, 1836 for a term of active service. He was acquitted of fine on the affirmation of Matthas Haun that he and two others of the Mennonist Society granted a certificate to the defendant about three years prior that he belonged to and still belongs to the Mennonists Society, but that for neglect of acquainting his officer that he belonged to the Society the council awarded costs 4/2 paid. Nathan was a school teacher and expected his services would have been dispensed with to continue his school.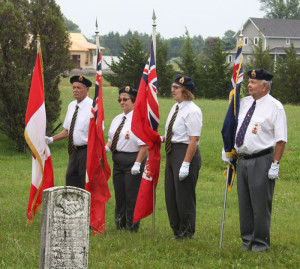 In 1863 Nathan's son, John J Beach, helped organize the first Evangelical Emmanuel Lutheran Church in Sherkston.  He and his wife, Eva, were charter members.  In April of 1865 John J Beach sold to the Trustees of the Evangelical Lutheran Church of Humberstone one acre where the first Lutheran Church in Sherkston was built.  This was part of the 62 acres of land he received from his Nathan in 1851, and is located along the road now bearing their name (Beach Road).  The Beach Farm remained on this land until the early 1980's when it was sold, and the farmhouse was moved nearby to Wyldewood Rood.
Today, only the cemetery remains on the land, surrounded by farmland, an continues to carry the Beach name as the Emmanuel Lutheran Beach Burial Grounds.  The original church was moved to nearby Sherkston Shores where it remains in use as a non-denominational church and popular local wedding venue.
Nathaniel Beach passed away Apr, 1858; after which Elizabeth lived with their son, John J, and his family until she too passed away Aug 5, 1871.  Nathan and Elizabeth are buried in the Emmanuel Lutheran (Beach) Cemetery in Humberstone Twp, Welland, Ontario, Canada.
Veteran Summary
Nathaniel Beach
Private, 1st Flank Company 3rd Regiment Lincoln Militia
Place of Birth
Claverack, Churchtown, NY, USA
Place of Death
Humberstone (Port Colbourne), ON, CAN
Died on: 01 JAN 1858
Reason: Unknown. (Month and Day are not known).
Location of Grave
Emmanuel Lutheran Cemetery - Beach Burial Ground, Beach Rd
Port Colborne, ON, CAN
Latitude: 42.878622N Longitude: -79.129461