William Johnson, b 23 Dec 1785 to Andrew and Mary (Lawson, Lassen) Johnson in Dutchess County, NY and moved to Hallowell Township, Prince Edward County in 1788. Here he settled on Lot 3, Conc 1, Hallowell, Ontario.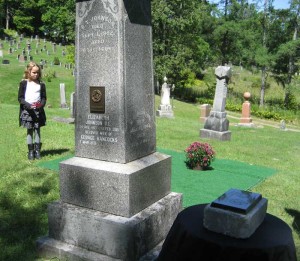 He married twice; the first to Abigail Garrett m 27 April 1806 (b 14 May 1790 – 23 May 1819, where he had four children:
And the second time on 31 Jul 1820 to Elizabeth Casey (b 8 Sep 1788) and settled on Lot 24, Conc 2 of the Military Tract, Hallowell Township, Prince Edward County where they had four more children:
William Henry (m Amy Shortt)
Abigail
Martha Jane
Margaret Elizabeth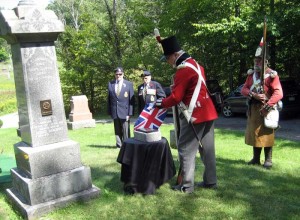 Elizabeth's father William Casey UE, b 25 Jul 1760 in South Kingston Rhode Island, and son of Samuel Casey, a well known silversmith. William Casey was a Master Carpenter in the Quartermaster General's Department at Yorktown during the Revolution. One family story says that Elizabeth traded her 200-acre land grant for a wagon, supposed to have been the first one in "The County." It was used in the family for the next 50 years, and must have been of amazing durability. Perhaps it had been built by her father.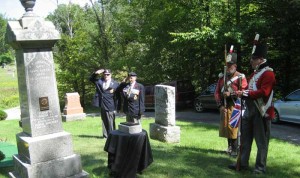 He was a member of the 1st Regiment Prince Edward Militia and served with his daughter-in-law's father, Jacob Shortt. According to family stories, both men were present at the Battle of Queenston Heights when General Sir Isaac Brock was killed. Both men received additional lands for their service in this war. William received land in the Chatham area of southwestern Ontario. He sold it to his brother Andrew Johnson, who shortly thereafter also sold it, neither of them probably ever having seen it.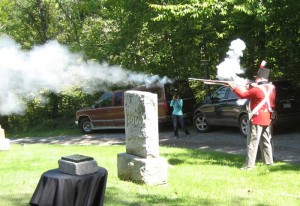 The sword used by William Johnson during his war service is still in existence and is owned by one of his grandsons. The fact that William carried a sword implies that he was likely an NCO or at the very least, someone who was commanding men.
He died on 4 Oct 1835 and was buried on his family farm (God's half-acre) in Hallowell. In the 1920's he was moved from his family farm to the family plot in Glenwood Cemetery, Picton.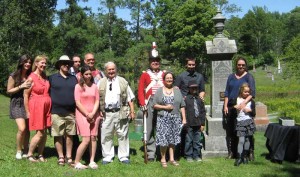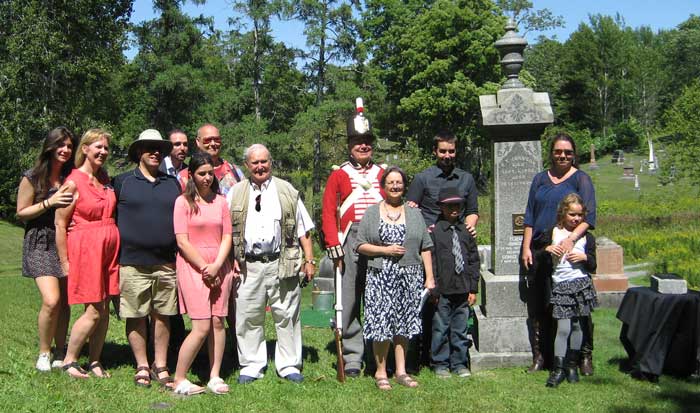 Veteran Summary
William Johnson
Unknown, 1st Regiment Prince Edward Militia
Place of Birth
Dutchess County, NY, USA
Place of Death
, ON, CAN
Died on: 04 OCT 1852
Reason: Old Age
Location of Grave
Glenwood Cemetery, 47 Ferguson St
Picton, ON, CAN
Latitude: 44.002049N Longitude: -77.145048