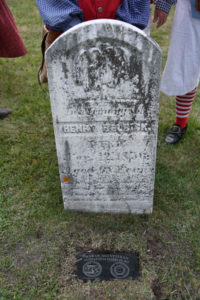 Henry Bulbeck was born in England before 6 Jan 1788 and joined the Sussex Militia on 7 Feb 1804. After his five years of service with the Sussex Militia was completed, he subsequently joined the British Army, 8th Regiment of Foot, 2nd Battalion on 7 Apr 1809.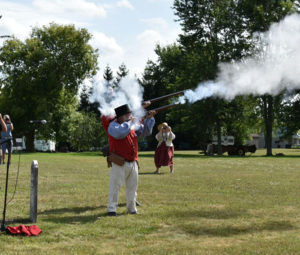 Henry was first stationed in Jersey, Channel Islands under Commanding Officer Colonel Ralph Dundas.  After returning to England the 2nd Battalion sailed to Halifax, Nova Scotia on 6 Aug 1810 arriving on 2 Oct 1810 onboard the HMS Regulus and HMS Diadem.
By March 1813 the 2nd Battalion was located in St. John, New Brunswick.   About 25 Feb 1814, Henry's 2nd Battalion traveled to Fort Chambly, Quebec using snowshoes, a distance of approximately 900 kilometres, along the "Grand Communications Route".   
Next Henry was stationed at St-Jean-Sur-Richelieu, Quebec as a staging point for the engagement with the Americans in Sept 1814 in Plattsburg, New York State, under Commanding Officer Colonel Edward Stevens.
This battle was also known as the Battle of Lake Champlain.  Henry was under the ultimate command of Lieutenant-General Sir George Prévost, the Commander-in-Chief in Canada and Governor General of the Canadas.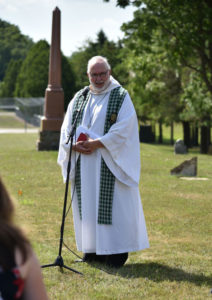 After the order to retreat was given on 11 Sept 1814, the troops moved north to La Prairie, Quebec.  Henry Bulbeck recovered in hospital in Montreal, Quebec in early 1815 before returning to England by 26 Oct 1815.
He was discharged from the British Army in December 1815.  Henry's whole British Army career was spent with the 2nd Battalion of the 8th Regiment of Foot.
After his marriage to Jane Rose on 21 Jul 1816 at The Church of St. Nicholas of Myra in Brighthelmstone, Sussex, England, they came to Canada in late summer 1818 and took up a homestead in Goulbourn Township , W1/2 of Lot 6, Conc 2, given as payment for service in the British Army.  After selling the land sometime in the 1820s, Henry, Jane and their family lived in Marlborough Township, Upper Canada (Later called Canada West) until about the mid 1850s.
Henry and Jane Belbeck moved to Bruce County, Canada West, where Henry applied for possession of Lot 24, Conc A, Brant, Bruce County, Canada West on 15 May 1854.  His son Henry James Belbeck and family and his daughter Eliza Belbeck Young and family moved to the Cargill, Bruce County area shortly before or shortly after his death in November 1856.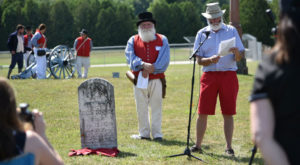 Henry Bulbeck, also Belbick, and later Belbeck, is believed to be the first person buried in the Holy Trinity Anglican Cemetery.  His gravestone is located quite close to the Townline road between Greenock and Brant Townships, on the south side of the village of Cargill, Bruce, Ontario, Canada.
What is special about Henry Bulbeck's story is that he came to Canada three times. First in 1810; then in 1814 and finally in 1818.
His numerous descendants are now located across Canada, United States and even in Australia.
Veteran Summary
Henry Bulbeck
Private, 2nd Battalion, 8th Regiment of Foot
Place of Birth
North Mundam, Sussex, England
Place of Death
Cargill, Ontario, CAN
Died on: 12 NOV 1856
Reason: Old Age
Location of Grave
Holy Trinity Anglican Cemetery, 975 Greenock-Brant Townline
Cargill, ON, CAN
Latitude: 44.19167N Longitude: -81.24794