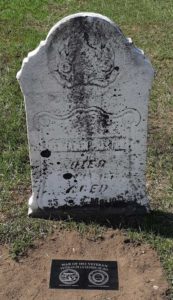 Benjamin Bailey Preston was born c1796 in Prince Edward County, ON. He was the son of Isaac Preston and Jemima Allen who arrived in Canada from NH no later than 1795, but were not Loyalists. It is thought Isaac served on the Rebel side during the Revolutionary War, but Benjamin was loyal during the War of 1812.
In 1825 Benjamin married Diadamia Potter in Adolphustown, ON and they had six daughters and three sons. Eventually they settled in Murray Township, Northumberland County ON, (now Murray Ward, Quinte  West).
The 1875 Pensioner' List indicates that this Benjamin Preston served at Three Rivers Militia. How a young man from Prince Edward County ended up down there is uncertain, but one suggestion is that he was a substitute for a wealthy individual.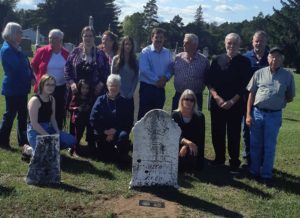 There was also a Benjamin who served in  Durham County, but he is not Benjamin of Murray.  Nevertheless Benjamin was considered a veteran by the Government of Canada in 1875. Benjamin died of old age in 1887 in Murray Township and was buried at Stockdale, several feet from another veteran, John Johnson.
Oddly the year dates were accidentally reversed on the grave marker. They state "1878," whereas we know from the Civil Death Registration that he died in 1887.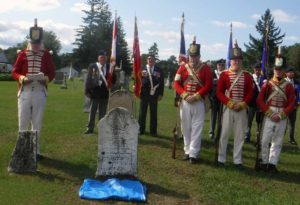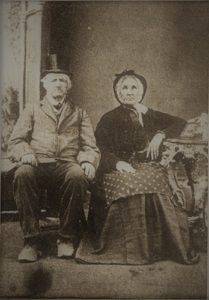 Veteran Summary
Benjamin Preston
Private, Three Rivers Militia
Place of Birth
Prince Edward County, ON, Canada
Place of Death
Murray Township, Northumberland County, (now Quinte West), ON, CAN
Died on: 11 DEC 1887
Reason: Old Age
Location of Grave
Stockdale Cemetery, 995 Will Johnson Rd.
Stockdale, Murray Ward, Quinte West, ON, CAN
Latitude: 44.200749N Longitude: -77.631131